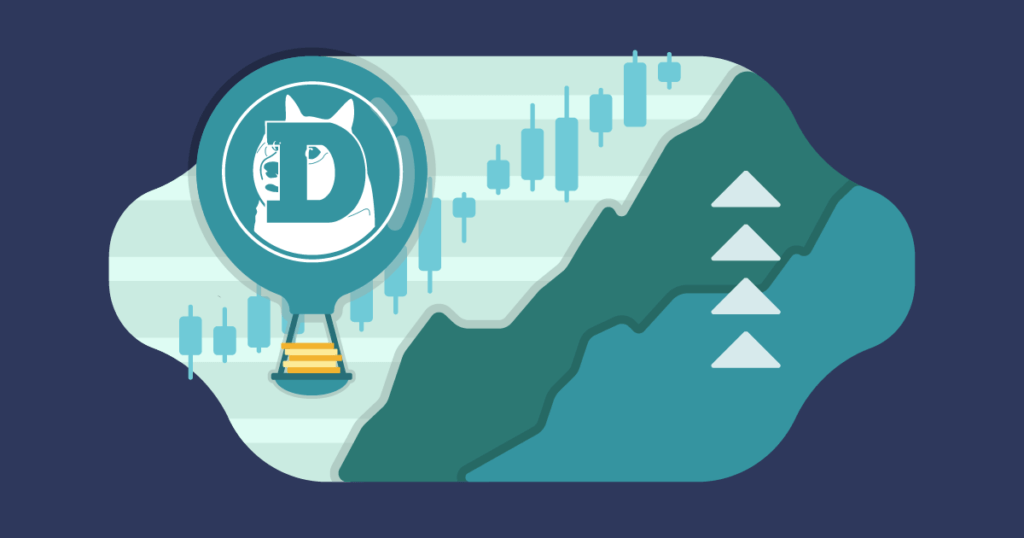 When people are asked about cryptocurrency, the first word out of their mouth is usually "Bitcoin". People tend to pay a lot of attention to Bitcoin and it is often easy to forget that there are hundreds of other cryptocurrencies.
As a matter of fact, according to a research by Investopedia, states that there are over 4000 altcoins in existence. And a few of these cryptocurrencies may offer interesting and lucrative trading opportunities.
One altcoin that has made giant strides in 2021 is Dogecoin. In this guide, we are going to tell you all that you need about Dogecoin, Dogecoin value and The coin's price prediction. And if you have not gotten started, we'll also show you where to buy Dogecoin.
Background: What is Dogecoin?
Dogecoin is a first-generation digital currency. It depicts the image of Shiba Inu, a dog from viral social media videos from the early 2010s. The idea to use this image was from the creators' idea to give the platform a humorous undertone.
The coin was created by Billy Markus with Jackson Palmer – who was an IBM software developer and Adobe Designer respectively at the time.
The coin is widely reputed in the digital currency world as that coin that started out as a joke, but now has a market cap worth over $38bn today.
DOGECOIN COINOMICS
| | |
| --- | --- |
| Cryptocurrency | Dogecoin |
| Ticker | DOGE / $0.273575 |
| Token | DOGEHEDGE |
| Circulating supply | 129,224,158,466 (as of April 2021) |
| Maximum supply | Infinite |
| Market Cap | $38,264,183,680 |
Dogecoin Price Prediction
The coin's platform was launched on December 6, 2013. Initially, the idea only attracted the interest of a small online community on Reddit.
Doge has developed a reputation to be one of the most volatile crypto coins on the market. In April 2021, Doge soared by over 400% over 3 days in a rally that many industry experts predict could be sustained till the end of the year. Industry proponents and influencers including Elon Musk have thrown their weight behind the coin's stock in recent times.
Dogecoin vs Bitcoin
It is not far-fetched to say that Doge is a direct replica of Bitcoin. In many ways, it mirrors the features of Bitcoin. In fact, the Doge logo is literally the Bitcoin logo with a picture of a Dog on it.
How to Buy Dogecoin
The coin is now distributed on most high profile crypto exchanges.
Step 1: Sign up on a DOGE supported Crypto Exchange.
Some highly recommended Altcoin exchanges where you can buy The coin are Coinbase, Binance, and Kraken.
Step 2: Fund Your Exchange Account
To buy Dogecoin, you must first fund your crypto wallet or crypto exchange account and then exchange your fiat money.
Step 3: Buy Dogecoin
After you have signed up on an exchange and funded your account, the next step is to place an order for your desired quantity of Dogecoin. At press time, the price of Doge to USD = DOGE/$0.273575
Final Thoughts
How to Store Dogecoin Safely
Generally, there are 2 ways to store doge and other cryptos. Software wallet and Hardware wallets, In addition to the native Dogewallet, other software wallets like Guarda, Coinomi and Exodus are popular among small investors and daily traders because they're trendy, cheap and easily accessible on every internet-enabled device.
However, Hardware wallets are widely regarded as the most reliable way to store your Dogecoin because Software wallets and crypto exchanges are often targets of cyber-attacks.
Follow us on Twitter to get the latest crypto news & opinions!