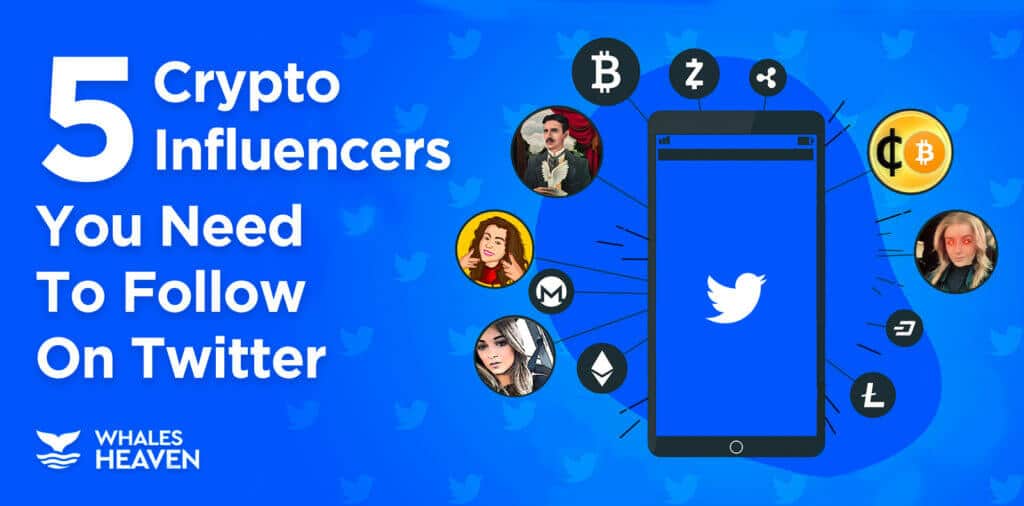 Do you want to add more interesting opinions on digital currency to your Twitter feed? We got you covered, no worries! Here are some of our favourite influencers to follow to be updated about what's happening in the crypto world.
Here's a list of the Top 5 crypto influencers that you need to follow:
Molly is hosting a Bitcoin podcast about industry news and is sharing her opinions about what's happening in the space daily on her account. Be careful, this mixture of amazing memes and quality crypto content is addictive.
CryptoBusy is a Twitter account hosted by two Bitcoin long time investors & traders. They also have a cool crypto YouTube channel worth following where they are sharing their experience and opinions. Visit & follow their page to have access to the latest crypto news fast and in a convenient way.
Bella loves coffee and Bitcoin, and we love Bella. She loves discussing what's up with the crypto market and covers news daily. Make sure to follow her and go more in-depth into crypto world!
Alejandro has been a crypto influencer on Twitter for the past 6 years. He's sharing his journey about what he's doing with his portfolio and his tweets can be called a full-on crypto education, just make sure to do your own research too 😉
Miss Teen Crypto is 18 and she is already creating her own NFTs and podcast to spread crypto adoption to Gen Z. On top of covering various crypto topics, she's also spreading positive vibes to your feed, and that's what we all need now.
You're already following those crypto influencers? Cool! Us too! Then let's help others in this space and share these amazing people with them too!
P.S. Make sure to follow us on Twitter and get exposed to even more cool crypto people out there!